Ratings : F-D – 4.0/5 | TripAdvisor – 4.5/5 | Facebook – 4.9/5  | Google – 5/5
---
Food-drinks.info visited Turkish Restaurant Mira in Almelo. A very cozy original family style place.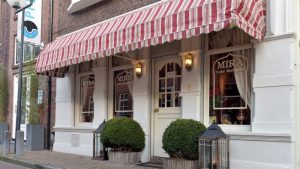 Surprisingly we were the only party there this Friday night. When you enter the restaurant the chef, from the open kitchen, immediately welcomes you. You can see him working with fresh ingredients.
The friendly staff brings you to you table in the small cozy restaurant. With the first drink -we had an original Raki- the meal starts of with a nice amuse. We had a very tasty salmon tartar.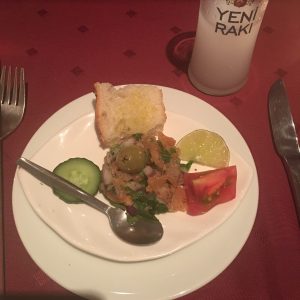 Everybody enjoyed their meal. Food-drinks.info has never been to Turkey, but the people in our company that have, vouched for the originality of their dish in looks and taste! We had soup, shrimps, lamb, chicken and kebab and we all enjoyed it very much.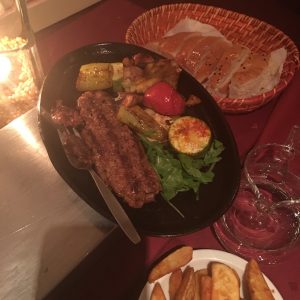 This place deserves more guests so food-drinks.info recommends you to visit this restaurant! Maybe relive some of your holidays in Turkey?
---
Turks restaurant Mira | Molenstraat 3 | 7607 AL Almelo