Let's go nuts at De Notenbar in Almere! Located in the Foodpassage De Notenbar offers a great selection of nuts, wines and a lot more food and drink goodies!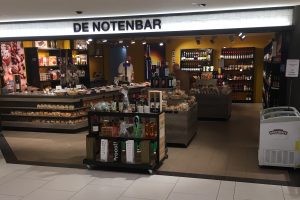 Food-drinks.info has already enjoyed many of the nuts, the french dried sausages (Saucissons de Savoie), some of the wines and the vacuum fried vegetables. We also get our granola for our breakfast at De Notenbar, which we alway top of with some of the delicious power mix with coconut.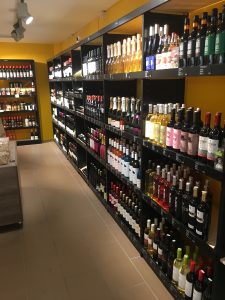 De Notenbar offers a lot and we cannot mention everything, so you have to have a look yourself.
You will be warmly welcomed by Alex who has an extensive knowledge of everything he sells. He can help you pick a nice wine, advice you on the biological honey's, the rouilles and much more.
---
De Notenbar Almere-Stad  |  Foodpassage (Schippersgarage)  |  Almere